Further Adventures
Saturday, May 27, 2017
As well as Twinmaker the novel, Crashland the sequel, and Hollowgirl the finale (nominated for an Aurealis Award), there are many, many bonus stories set in the same universe, concerning characters connected to Clair in one way or another. The stories come in several different flavors: traditional and canonical, urban myths, six-word stories, remixes, etc. There are also deleted scenes, which I suppose aren't really stories but they kinda count. See below for more info and links. I've marked which ones are free, and that's most of them!
Tapas is a content provider for mobile phones that has made the bold leap from graphic novels to traditional stories, and Twinmaker stories are right there on the front line! Instant Elsewhere is a collection of some of the very best d-mat stories, all, packaged up for your reading pleasure. You can read them on the bus, in a coffee shop, while trying to sleep – you name it! You can find more information about it, and a full list of stories, at this post here.
"I, Q":
This novella gets its own category because it's special. "I, Q" is a series of thirty-one short pieces that tell the story of Twinmaker from Q's point of view. It's available now from Allen & Unwin in a special electronic edition . (See below for a list of deleted scenes.) This is a cut-back version of the novel 113, which is currently available on Wattpad, for free, right now.
"Redux":

This is another special case. "Redux" is a novella that connects books one and three of the series in a unique (and slightly hard to explain) way. It's Jesse's personal Escape from New York, fighting dupes and his own doubts. "Redux" is available worldwide from Allen and Unwin.
In chronological order:
This is a list of stories as they wrap around the novels, from the beginning of d-mat to the end of humanity itself!
Early Days of D-mat
Life in the Age of D-mat
Crime in the Age of D-mat
Twinmaker/Jump
Crashland/Crash
Hollowgirl/Fall – Aurealis Award nominee
"Redux" – Stuck in New York while the world is ending, and all you want do is find your girlfriend who made it happen. (Allen and Unwin)
Future
Far future
"Loopholes in Light" – Sometimes suicide is definitely not the easy way out. Due in 2018 from Daily SF. (free)
"Rare Justice" – A megalomaniac meets his match, again. (free)
"All the Wrong Places" (Aurealis Award winner) – Looking for love through time and space. (Meeting Infinity)
Alternate Timeline
Six-word stories:
Here are a handful of tiny bonuses, rather silly six-word stories, each of which is shorter than this sentence.
Remixes
I dig breaking the stories apart and putting them back together again. Here are a few. Also see "Finally Finally" below.
Deleted Scenes
These are scenes cut from earlier drafts of Twinmaker. Actions scenes, alternate endings, lost character moments . . . just like the special features on a DVD, these are all the bits that were too bad to go in but too good to get rid of forever! (The image below is an unused cover concept. Read more about that here.)
This is a deleted scene from Crashland:
These are deleted scenes from "I, Q".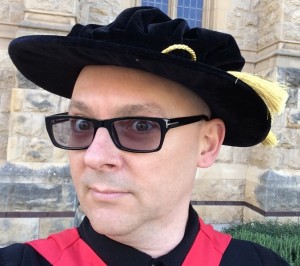 Here's an alternate ending to Hollowgirl.
Finally
If you're interested in knowing who appears in what stories, there's a "family tree" here.
Finally Finally
Over the course of almost a year I tweeted selected lines from Twinmaker, partly to keep the book out in the ether, partly to highlight my favourite lines and moments, also as an exercise to see what the book would look like after such a radical disintegration. You can read the "raw" extracts and a brief commentary on them here. Then I did the same thing with "I, Q" and Crashland. The hashtag version of Hollowgirl is available here.
Finally Finally Finally
If you're interested in reading about my PhD, which touches on matters related to teleporters and Twinmaker, you can find a list of posts and excerpts here.