Further Adventures
Saturday, May 27, 2017
As well as Twinmaker the novel, Crashland the sequel, and Hollowgirl the finale (nominated for an Aurealis Award), there are many, many bonus stories set in the same universe, concerning characters connected to Clair in one way or another. The stories come in several different flavors: traditional and canonical, urban myths, six-word stories, remixes, and traditional and non-canonical (ie stories about d-mat or the like that don't fit into the series). There are also deleted scenes, which I suppose aren't really stories but they kinda count. See below for more info and links.
Tapas is a content provider for mobile phones that has made the bold leap from graphic novels to traditional stories, and Twinmaker stories are right there on the front line! Instant Elsewhere is a collection of some of the very best d-mat stories, all, packaged up for your reading pleasure. You can read them on the bus, in a coffee shop, while trying to sleep – you name it! You can find more information about it, and a full list of stories, at this post here.
"I, Q":
This novella gets its own category because it's special. "I, Q" is a series of thirty-one short pieces that tell the story of Twinmaker from Q's point of view. It's available now from Allen & Unwin in a special electronic edition . (See below for a list of deleted scenes.) This is a cut-back version of the novel 113, which is currently available on Wattpad, for free, right now.
"Redux":

This is another special case. "Redux" is a novella that connects books one and three of the series in a unique (and slightly hard to explain) way. It's Jesse's personal Escape from New York, fighting dupes and his own doubts. "Redux" is available worldwide from Allen and Unwin.
Traditional and canonical:
Coming soon –
"Loopholes in Light" – Sometimes suicide is definitely not the easy way out. Due in 2018 from Daily SF.
Out now –
"Sing, My Murdered Darlings" – A grisly peeping tom uncovers a secret too horrible even for him. Out now in Dreaming in the Dark, edited by Jack Dann (PS Australia).
"The Lives of Riley" – The price of freedom is sometimes too high. (Out now in Lightspeed #76.)
"The New Venusians" – A girl, her grandfather, and the end of a world. Out now in Drowned Worlds, edited by Jonathan Strahan (Solaris).
"Lust, Entrapment and the Matter Transmitter: A Case Study" – Masks, and the people who wear them. Out now in Fablecroft's In Your Face!
"All the Wrong Places" – The quest for love can take someone further than they ever imagined. Due 2015 in Meeting Infinity, edited by Jonathan Strahan (Solaris). (Winner of an Aurealis Award!)
"Immaterial Progress" – The first person to use d-mat leaves an unexpected legacy. Out now from Andromeda Spaceways Inflight Magazine. This is my 100th story in print!
"Noah No-one and the Infinity Machine" – Too much is not always a good thing. In Rich and Rare — A collection of Australian stories, poetry and artwork, edited by Paul Collins.
"The Dark Matters" – Don't turn out the light. (Inspired, in part, by this song by The Human League.) Out now in Galaxy's Edge.
"Tall Tales about Today My Great-great-granddaughter Will Tell" – Exactly what the title says. (Does this make me part of the Twinmaker universe?) (Daily SF)
"The View from the End of the World" – Tash deals with much more than a mountain in the bonus story in the Australian edition of Crashland.
"A Giant Leap for a Man" – Clair's birth father faces a difficult decision at the edge of the solar system. In AntipodeanSF's 200th issue. Huzzah! (Instant Elsewhere)
"A New Christmas" – There's a new kid in town.
"Murdering Miss Deboo" – A case involving identical twins and a piece of America's automobile past leads PKs Forest and Sargent into territory even more morally gray than usual. (Cosmos and Instant Elsewhere)
"Deconstructing Decompression" – Ronnie writes a book report about her mother's favourite teen novel, which hits some surprisingly prescient notes. Bonus in the expanded US e-book edition of Twinmaker.
"Tailgate Fume" – Kids will be kids, even if it kills them. (Seizure) With bonus audio!
"The Beholders" – Beauty is in the eye of . . . or is it? (Breaking Beauty, from MidnightSun Publishing, and Instant Elsewhere)
"The Legend Trap" – Winner of the 2015 Ditmar Award for Best Novella or Novelette -Three friends put an urban myth to the test, to terrifying effect. In Kaleidoscope from Twelfth Planet Press (nominated for Ditmar and Aurealis Awards). Now also available in Focus 2014: highlights of Australian short fictionfrom FableCroft.
"Wolf's Clothing" – Being a vigilante is harder than it looks. Prequel to Crashland available exclusively in the first edition of the Sean Williams newsletter. Subscribe here.
"The Missing Metatarsals" – This was the first short story written to accompany Twinmaker, and it features the peacekeeper duo Forest and Sargent, peacekeepers who specialise in d-mat-related crime. (They appear in Crashland.) Here's a bonus interview in which I talk about the story. (Lightspeed and Instant Elsewhere)
"Face Value" – The second Forest and Sargent story. The thing about any new technology (like the internet) is someone's always going to try to do something dodgy with it. (Lightspeed and Instant Elsewhere) Here's a bonus interview.
"Death and the Hobbyist" – Growing old can be a terrible thing, particularly in a world that's changed so much. This story is set in Clair's past and reveals something she doesn't know about her own family. Bonus interview here. Check out the lovely art by Galen Dara. (If you were to subscribe to Lightspeed, that would help keep the world in supply of excellent short stories.) (Instant Elsewhere)
"Incomplete No.7" – Tells the story of Twinmaker from the point of view of a lonely dupe. Available in Reviews of Australian Fiction for less than the price of a hot chocolate.
"The Cuckoo" –  Anthony Burgess once said Art is dangerous. He had no idea. (Clarkesworld) (Honorable Mention, Dozois Year's Best SF 32)
"The Tyranny of Distance" – One man's walk around Australia to promote tolerance of Abstainers, in honour of his dead son, hits a serious hitch in the middle of nowhere. Out now from SQ Mag (Winner of the Australian Shadows Award for Best Edited Work 2014). (Reprinted in Star Quake 3, the best of SQ Mag 2014, out now!)
"Zero Temptation" – Clair's friend's are lat-jumping around the world when sabotage sees them stuck on a desert island. Bonus in the Australian paperback edition of Twinmaker: Jump. Also Lightspeed, with bonus interview, and Instant Elsewhere.
Urban Myths:
Twinmaker is kinda like an urban myth writ large: girl tries meme to make herself pretty and things go horribly wrong (in urban myths they always do). As an exercise I started exploring what other such stories might arise from this world. These are the results. (Some are unavailable at the moment, possibly to appear in another Tapas collection.)
Six-word stories:
Here are a handful of tiny bonuses, rather silly six-word stories, each of which is shorter than this sentence.
Remixes
I dig breaking the stories apart and putting them back together again. Here are a few.
Traditional and non-canonical:
I have previously published several stories and one novel that involve d-mat (or something very much like it). Here are some of them, if you want to take your reading even further.
Deleted Scenes
These are scenes cut from earlier drafts of Twinmaker. Actions scenes, alternate endings, lost character moments . . . just like the special features on a DVD, these are all the bits that were too bad to go in but too good to get rid of forever! (The image below is an unused cover concept. Read more about that here.)
This is a deleted scene from Crashland:
These are deleted scenes from "I, Q".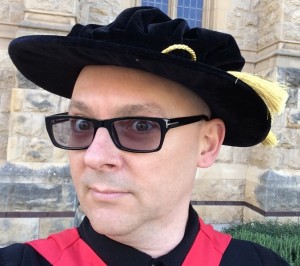 Here's an alternate ending to Hollowgirl.
Finally
If you're interested in knowing who appears in what stories, there's a "family tree" here.
Finally Finally
Over the course of almost a year I tweeted selected lines from Twinmaker, partly to keep the book out in the ether, partly to highlight my favourite lines and moments, also as an exercise to see what the book would look like after such a radical disintegration. You can read the "raw" extracts and a brief commentary on them here. Then I did the same thing with "I, Q" and Crashland. The hashtag version of Hollowgirl is available here.
Finally Finally Finally
If you're interested in reading about my PhD, which touches on matters related to matter transmitters and Twinmaker, you can find a list of posts and excerpts here.