New Story: "Tailgate Fume" + reading
Tuesday, October 28, 2014
Here's another story set in the Twinmaker universe, written to celebrate the release of CRASH (now out in Australia). Thanks to Thomas Wilson and everyone at Seizure for publishing "Tailgate Fume" as part of their Flashers series. I'm very excited that it found such a wonderful home.
Now, ordinarily I'd post a selection from the text, but this story is less than two hundred words long, total, so that would defeat the purpose of publishing it. What I decided to do instead was to read the story, which you can hear right here:

(Very attentive readers will note that the title of this story is an anagram of my first novel. There's a reason for that, which will be explained in due course . . . For a reading of another story, click here.)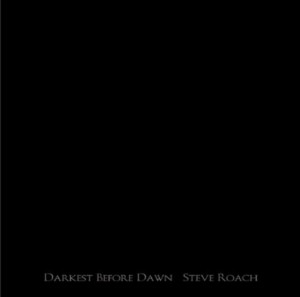 The background ambience in this recording, by the way, comes thanks to the generosity of Steve Roach, with a small amount of tinkering by myself. This is from the opening of his epic track "Darkest Before Dawn". That's the CD cover to the left.
I've been writing to Steve's music for so long now it feels like part of my soul, so it's an absolute joy to be able to combine my words with his sounds in what I hope is an evocative experience for you, the listener. I'm very grateful to Steve for letting me collaborate in this small way.
(Story artwork by Finbah Neill.)