Infinite Summer
Monday, January 11, 2016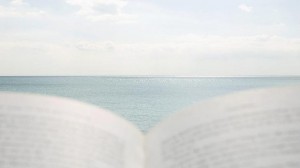 I'm on holidays and working on my latest book so new content is a bit sparse over here at the moment. Apologies! But good press continues to trickle in for Hollowgirl/Fall, which I feel compelled to share.
The Age is the latest Australian paper to give the series a plug, recommending it as one of the best books to read over the antipodean summer. So if you too are on holidays and seeking a thought-provoking thriller to keep you up all night, look no further!
If, on the other hand, your tastes run to universe-spanning far-future romances, then "All the Wrong Places" in Jonathan Strahan's Meeting Infinity might do the trick (a new and very positive review here).
Wouldn't holiday travel be so much easier if d-mat was real . . . ?
Image from The Age